Stockholm's digital infrastructure, through Stokab's fibre network, facilitates the services of the future – such as IoT, 5G, data centres for edge processing and edge computing – and creates possibilities to make the concept of a smart city a reality.
It is the City of Stockholm's ambition to make Stockholm the world's smartest city by 2040, and a number of exciting development projects are already making it possible for companies to interact with and develop tomorrow's services in Stockholm today.
The City of Stockholm is actively participating in a number of initiatives aimed at promoting innovation within digitalisation. Please don't hesitate to contact any of the city's organisational units, or any of the ongoing projects listed below, if you would like to learn more about how you can get involved, or if you would simply like to receive more information.
Useful links that makes the concept of a smart city a reality
This is a cooperation between the city of Stockholm with partners from public sector, research and private businesses to create innovative, digital solutions on challenges for the society.
Urban ICT Arena is an open testbed and partnership structure where the possibilities of digitalization develops, are beeing tested and displayed in an urban environment. Inside of the arena the public sector, academy, research and private companies develop digital solutions for the society and the private market. The City of Stockholm is one of the founding partners to Urban ICT Arena.

Openlab is a creative center to solve challenges in the society. It is founded by the City of Stockholm, in close cooperation with the Region of Stockholm (administrative unit for transport, healthcare and innovation for the whole of Stockholm region) the Stockholm County Administrative Board, KTH (Royal Institute of Technology), Stockholm University, Södertörn University and the Karolinska Institutet.
Invest Stockholm is the official investment promotion agency of Stockholm. Stockholm is widely recognized as one of the most innovative regions in the world – let us help you discover why.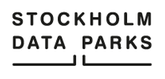 Stockholm Data Parks is an initiative by the City of Stockholm, district heating and cooling provider: Stockholm Exergi, power grid operator: Ellevio and dark fiber provider: Stokab.
Our vision is a data center industry where no heat is wasted. We see data center excess heat as a valuable resource that can be part of fighting climate change. The City's objective is to be entirely fossil fuel free by 2040, and we invite data centers to play a key role in this transition.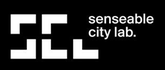 Through a partnership between the City of Stockholm, KTH (The Royal Institute of Technology) and MIT (Massachusetts Institute of Technology) a lab for senseable city is placed in Stockholm. By researching in and about big data, AI and Internet of Things (IoT)  the aim is to create and understand interactions and systems to create the "smart city" for the future.

A strategy for Stockholm as a smart and connected city has been developed in collaboration with the City of Stockholm's employees, residents, businesses and academia.