As a customer of Stokab, you receive Fibre as a Service (FaaS) and always our best price. You don't need to make any expensive investments in the fibre infrastructure in order to establish yourself in the Stockholm market – we've already done that for you!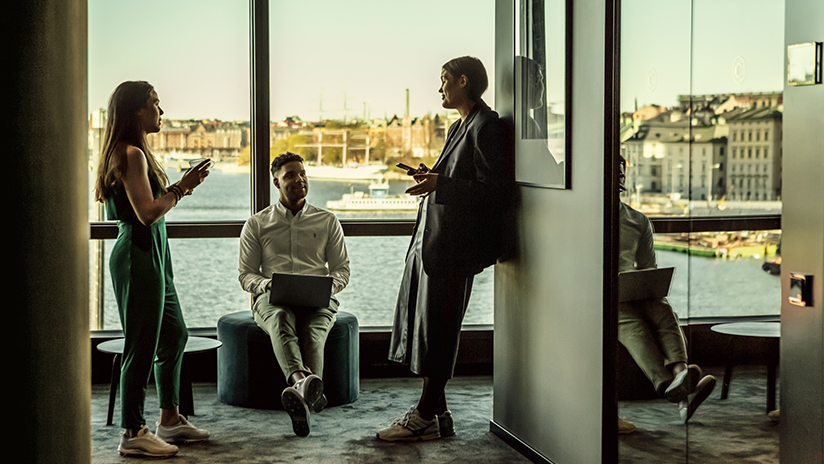 Furthermore, it's simple to increase (or reduce) fibre network distances and connections based on how your own business is growing and changing. Access to our fibre network makes it easy for companies in need of secure, high-speed communication to establish themselves in the Stockholm region.
We treat all our customers equally
As a municipally owned company, our business model is based on the principle of equal treatment, which means that the same network solution enquiry will always be met with the same response and the same price, regardless of who has submitted the enquiry. In our product portfolio we have packaged together fibre connections and installations in technical premises, with the aim of being able to meet the varying dark fibre needs of many different customers. The majority of our products have fixed pricing, both in terms of regular monthly fees and one-off fees. Any discounts are based on a volume structure and the length of the contract period.
Receive the best solution for your needs
You can enter into a contract directly with us or via other service providers, depending on what is most suitable based on your specific circumstances and your business model. We offer the SLA (service level agreement) levels you need as a customer.
You receive your own designated contact person, who will help you to put together the best solution based on your specific needs, to ensure that you receive a solution that is as smart and cost-effective as possible. It's then up to you to choose the equipment, the capacity and the environment you want to connect to. You will need to buy the equipment yourself, or lease it from an operator.
In Stockholm it is never far to the next node, and you never end up having to pay for unnecessary stretches of fibre. The cost of your solution is always the lowest possible.
Please feel free to contact us at any time – your connection is only a phone call away
With the world's largest open fibre network at our disposal, we can quickly and easily make arrangements to meet your specific fibre needs. All you need to get started is a VAT-number.