Stokab's role in Stockholm's fibre infrastructure
Our mission from our owner the City of Stockholm is to build and lease dark fibre on equal terms to companies in all industries, ranging from internet operators and data centres to banks and property owners.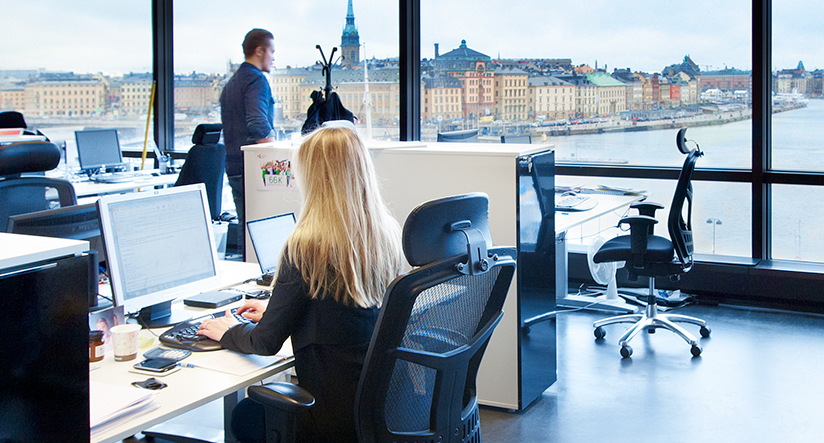 Stokab acts as a wholesaler
We only supply dark fibre, which is a passive fibre connection. It's only when an operator connects active equipment to the fibre network that the connection can be used for broadband services, for example. The operators are thus those who deliver digital services to households over their own network, our network or the networks of other network owners.
The fibre network is delivered to access points
As we expand the network, we establish a so-called access point in a neutral space near the private households. This neutral access point sits in the cellar of the property or out in a residential area, but never in an individual household.
The operator or property owner is responsible for building the network on the last stretch to the access point, meaning from the neutral space and up to the individual household. This is called a property network.
After that, it is up to each property owner to agree on broadband services with a suitable operator.
If you have any questions
If you would like to talk to someone for more information, please contact Stokab Customer Service at 08-508 30 250 or salj@stokab.se